Open Positions
Graduate and Undergraduate Students:
The Villapol Lab investigates the contribution of peripheral inflammation, sex differences, and gut microbiota to brain pathology. Our overarching research goal is to provide a sound basis for developing novel therapies for patients suffering from a brain injury while performing exploratory research in the avenue of brain trauma and stroke.
Dr. Villapol offers several formats for students to participate in her research, and she mentors a number of graduate and undergraduate students in a genuine research setting. Villapol Lab welcomes anyone who has the enthusiasm to do science, but we expect a commitment of time and energy. If you are interested in joining our team, we will encourage you to contact us via email: svillapol@houstonmethodist.org and include a CV and reasons why you are interested in joining us.
Research Assistant:
(Updated August 27th, 2021)
Position Summary: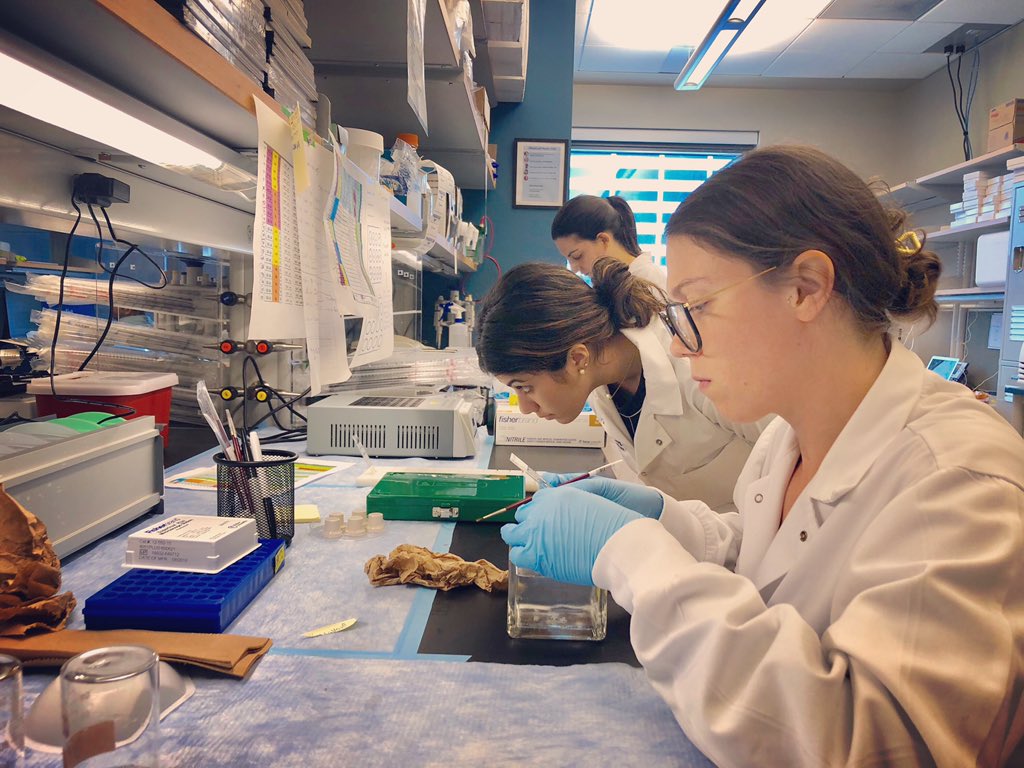 We seek a recent college graduate to join our Center for Neuroregeneration at the Villapol Laboratory as a Research Assistant. This position is appropriate for new graduates who look to learn and obtain more experience for a couple of years in biomedical research in a start-up/academic and clinical environment prior to graduate schools or other research jobs. 
We are looking for a highly motivated individual to assist with projects related to neuroprotection and/or neurorestoration of the damaged brain. In the Villapol lab, we are investigating the contribution of neuroinflammation, sex differences, nanoparticles brain delivery, and the gut microbiome in the neuropathology of brain injury and the neurodegenerative process. Our overarching research goal is to identify new treatments to restore the injured brain.
Responsible for performing basic laboratory experiments under general supervision as well as more advanced duties under direct supervision.
The candidate will have the opportunity to do basic science, pre-clinical research using rodent models and clinical research as they will work in a translational research environment, with a team extremely collaborative and multidisciplinary.
Job Responsibilities:
Lab Duties – Basic lab duties under general supervision as well as more advanced duties under direct supervision. Performs routine technical tasks, and is expected to help with the routine processing of animal and clinical samples from research protocols.
Assists in Developing Procedures – Assists in implementing new procedures and protocols to support experiments. Participates actively in developing, recommending and implementing new approved procedures, or modifications to existing protocols and procedures. Maintains and updates technical knowledge.
Participates and performs other related duties as required.
The RA will also assist in data analysis and results dissemination activities.
EDUCATION REQUIREMENTS:  This is an entry-level trainee position with no experience necessary and a Bachelor's of Science Degree in Life Sciences or a related field is preferred. Strong written and verbal communication skills are required.
If you are interested, please send your CV and a motivation letter to svillapol@houstonmethodist.org